3DS MAX Lessons in Limassol

Private and group training courses
Thinking of producing a cool 3D model or animation? It could be a simple task if you attend our 3D Studio Max training course. Want to join the world of imagination and visualization?
Our coursework  is designed in such a way that makes learning 3DS Max a fun-filled experience. At TotalCy the tutors will provide you practical examples along with the technicalities of the software to guarantee you a complete command over 3DS Max.
3DS Max is one of the comprehensive 3D modelling, rendering, and 3D animation software used by most of the game developers, visual effects artists and design visualization specialists. It's a modelling and animation software with no bounds which is being extensively used in architecture, landscaping, gaming and the animation industries. Its world class rendering gives life like results.
Mastering this piece of software will be a landmark in your career or artistic life.
To attend the 3DS MAX lessons you should have experience using either the Windows or the Mac operating systems, be capable of basic file management and know how to use standard menus and commands.
No previous design or graphics/image editing software experience is required. However, knowledge of a 2D software like AutoCAD is always helpful.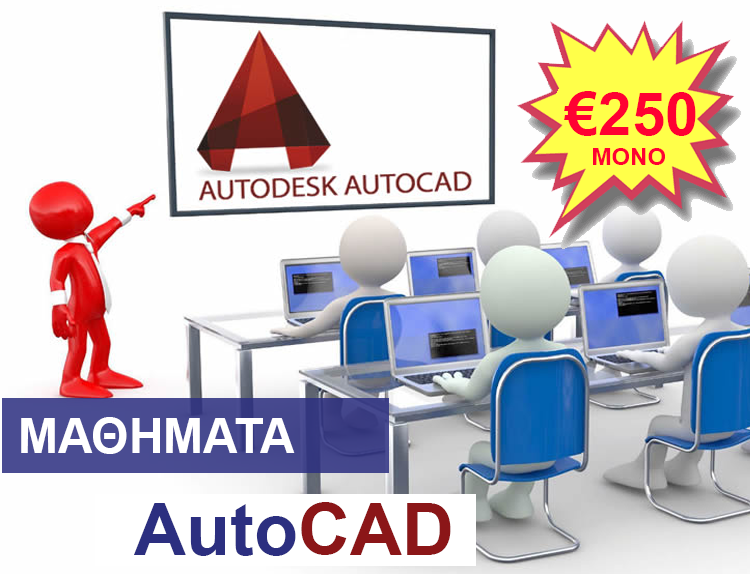 AUTOCAD LESSONS
TOTALCY EDUCATION – LIMASSOL
Registrations Tel: 25103848
Total Cost: 250 Euro
 Accelerated Lessons

 Small Groups

 Experienced Trainer
Private lessons can start whenever you want .
This course had been completed successfully by a great number of students. Students wishing to take the ECDL CAD examination are required to take 3 extra sessions. Private lessons focus on the individual needs of each student.
AutoCAD Services: We can provide CAD design , CAD drafting and 3D design services for architects, engineers, contractors and homebuilders in Cyprus.